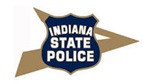 A Washington man died and a Huntingburg man was seriously injured when a Jeep and moped collided last night.
        It happened at 9:46-pm on US 41 north of Willow Street in Vincennes. 
        The Jeep, driven by 26-year-old Kayla Jones of Bicknell had just turned northbound onto 41 from Willow.  After going about 1700 feet in the driving lane, state police report she collided with a moped. The passenger was 21-year-old Skylar Newton of Washington.  He was reported dead at the scene.  Authorities say he was not wearing a helmet.  The moped was being driven by 22-year-old Robert Vaquer of Huntingburg.  He was transported to Good Sam in Vincennes and then flown to St. Vincent in Evansville.  He was also said to be not wearing a helmet.
        State Troopers say that Jones did not see the moped until right before the collision. They added that a taillight on the moped was not lit at the time of the crash.