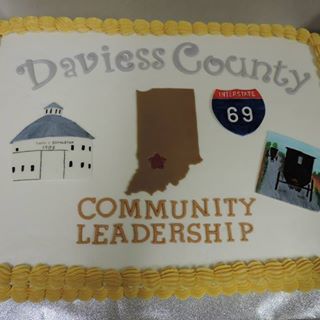 Applications are being taken for Leadership Daviess County.
    It's a nine month program that helps anyone wanting to invest their time learn about being a better part of and buildng a sense of community and identifying needs in the area where they live.  It also helps those attending become better leaders, encourages volunteerism and builds community networks.
        Purdue Extension Educator Cindy Barber says there is a mandatory retreat for those signing up to be held October 24th and October 25th….
        Now those third Thursday of the month gatherings through June next year do last all day from 8 to 4.
         The program fee is $300. To apply call Cindy Barber at 812-254-8668 or email cabarber@purdue.edu.
Hear the full interview on this episode of Take 5 for Our Community.