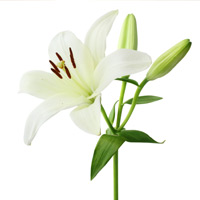 Betty Williams, 90, of Washington, went to be with her Lord, Saturday afternoon, Sept. 28th, 2019 on her way home from a family party, celebrating one year old great granddaughter Jayla Delph.
She was born August 15th, 1929, in Milltown, In. to the late Cecil and Mabel Nix. Betty was a lifelong member of the Methodist Church. She was retired from being a Registered Nurse and had served in several hospitals around the country as she went to location where her husband served in the army, and finally here in Washington. She married Jack Williams on October 21st, 1950. She was so proud of her family of two daughters and two sons; and of their families who each consisted of a son and a daughter. Then those grand children had blessed her with sever great grand children.
She is preceded in death by; her parents, Cecil and Mabel Nix; her brother, Jack Nix. Betty is survived by; her loving husband, Jack Williams; children, Beth Eskew, Jill (Kevin) Lawrence, Jay (Shelly) Williams, of Washington, Ted (Jill) Williams of Linton; Grandchildren, Carrie (David) Alford, Derek (Lendi) Eskew, Jaclyn (Damion) Delph, Travis Williams, of Washington, Kaitlin (Hayden) Flath, Kendall (Chloe)Williams, of Linton, Sara (Justin) Graves of Mitchell, Scott (Brittany) McDonald of Nashville, TN. Great Grandchildren, Trevin and Taylin Alford, Breah &Brayden Eskew, Easton & Jayla Delph, Bre & Macy Graves, Kyzer Williams.
A memorial service will be held on Tuesday October 8th, 2019 at 3:00 P.M. at Sugarland Memory Gardens. www.gillsince1872.com.
In lieu of flowers, memorial donations can be made to Christ United Methodist Church. Arrangements entrusted to  Gill Funeral Home.