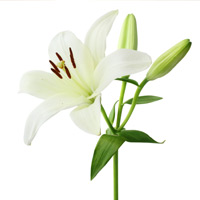 Evelyn "Pauline" Arison, 91 of Washington, went to her heavenly home on Thursday, September 5, 2019.
Pauline was born October 3, 1927 in Washington to the late Austie and Opal (Ivy) Grow. She was a Washington High School graduate, class of 1945 and was wed to the late William Dean Arison on April 18, 1948.
Pauline was a member of; Bethel United Methodist Church, Country Ladies Homemakers Club, and Daviess County Homemakers Choir. She enjoyed spending time with her family, flower gardening, baking pies, and working at Bethel Mall.
Pauline is survived by; a son, Paul Arison (Bette) of Jasonville, IN; grandson, Wesley Arison (Lisa) of Madisonville, KY; grand-daughters, Rachel Denny (TJ) of Washington, Kali Burger (Jeremy) of Jasonville; great-grandchildren, Harrison Denny, Belen and Xander Arison, Jacob and Eliza Payne, and Emerson Burger; son-in-law, Gary Chestnut.
She was preceded by; her parents; husband; daughter, Gayle Ann Chestnut; grandson, Ryan Chestnut of Washington.
Visitation will be at Gill Funeral Home on Saturday, September 7, 2019 from 5:00 P.M. until 8:00 P.M. with a service following on Sunday, September 8, 2019 at 2:00 P.M. also at the funeral home, with Pastor Roy Ice officiating. Burial will be in Bethel Cemetery. Memorial Contributions may be made to Bethel Mall, Helping Hearts Hospice, or Bethel Cemetery Fund. You may leave the family an online condolence at www.gillsince1872.com