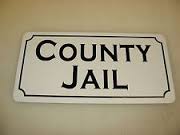 -Washington Police arrested a local man overnight for Operating While Intoxicated, No bond was set for 62-year-old Richard Mattingly.
-Angela Pridemore, 37 of Odon was arrested by the Daviess County Sheriff's Department on a warrant Thursday for Check Deception and Criminal Confinement.  No bond was set.
-Shannon Ryan, 40 of Lawrenceville, IL was jailed in Daviess County Thursday on a Petition to Revoke a Suspended Sentence.  No bond was set.
Also arrested Thursday;
-43-year-old Shirley Coker of Loogootee was picked up on a warrant for a Petition to Revoke. No bond set.
-The Sheriff's Department took 52-year-old Kevin Kamplain into custody on a Failure to Appear warrant.  Bond was posted.
-23-year-old Angelo Santos Hernandez of Washington was arrested by Washington PD on a warrant for Failure to Appear.  Bond was posted.