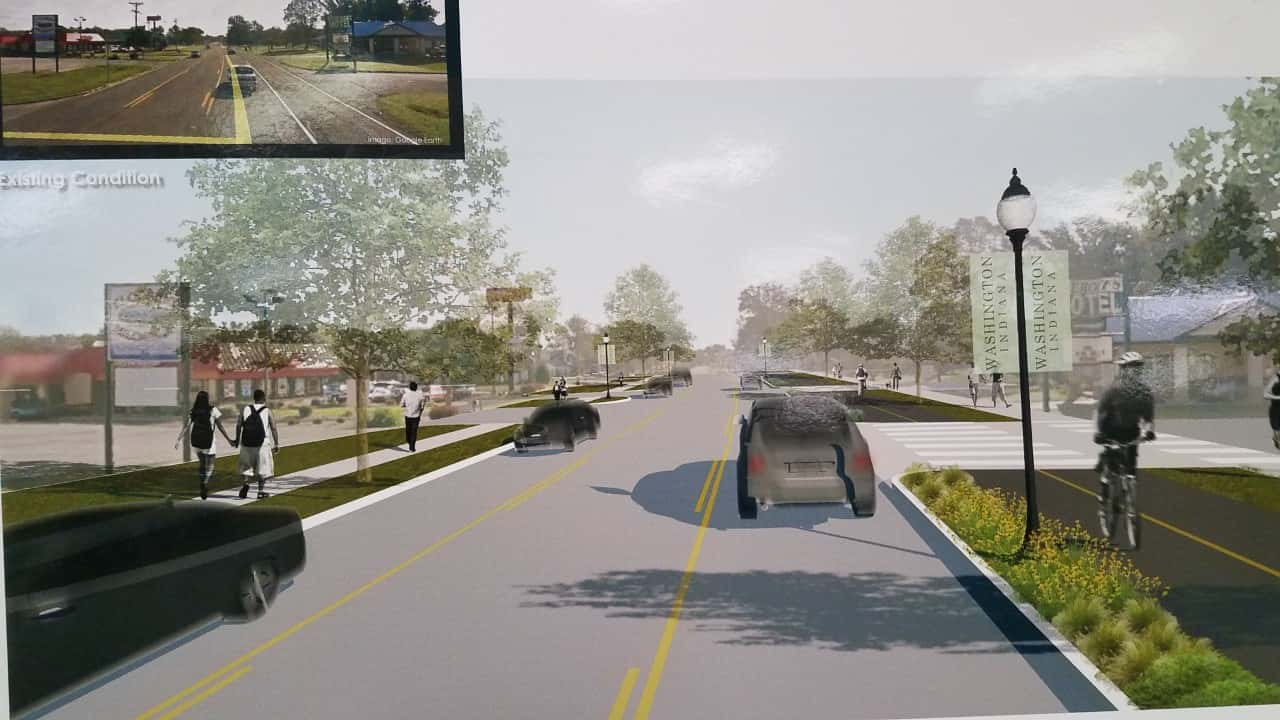 (CGI of completed Business 50 project looking east toward Hardees)
    Washington business owners and proprietors along Business 50 got their first look at the growing pains they will experience when a rehabilitation and road construction project gets into full swing.
        VS Engineers went through the three separate projects within the big picture with what's called Project 2 taking the longest and being the most entailed.  It will involve the reconstruction of the road from 3rd Street to State Street and will have the biggest impact on the businesses along the route. It's construction won't take place until the spring of 2023 and last through the fall of 2024.   City officials and engineers are working to have as little effect as possible on business in the district however, Mayor Joe Wellman pointed out several times at last night's Business Owner Coordination Meeting held at East Side Park that the process won't be painless.
        After explaining the different phases, Project Manager Nick Jahn took several questions.  One had to do with turn lane availability…
          He also addressed concerns of the narrow section between 50 and 57 and the issues caused by fire trucks and other emergency vehicles when they are on a run.  Jahn was asked if the road will stay narrow…
            There will be another meeting October 16th geared toward residents living along the road and the general public. The projects will be explained again and business owners are also welcome back to comment.  If a business owner does have questions or concerns they can contact VS Engineering Project Manager Nick Jahn at 812-401-0303 or email njahn@vsengineering.com.