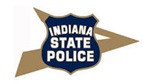 Knox County – Yesterday afternoon at approximately 3:00, Trooper Hurley was patrolling in Oaktown when he observed the driver of a 2008 Chevrolet Avalanche driving left of center on Maple Street. The driver was stopped and identified as Ron G. Howson, Jr, 51, of Sullivan. Trooper Hurley detected an odor of an alcoholic beverage and observed signs of impairment. Field sobriety tests conducted on scene indicated Howson was impaired.
While Howson was being transported to Good Samaritan Hospital in Vincennes for a chemical test he started yelling and spitting. Howson was told to stop, but he continued to yell and spit toward Trooper Hurley. When they arrived at the hospital Howson refused to exit and had to be pulled from the vehicle. Howson continued to be disorderly and made several threats toward Trooper Hurley.
Further investigation at the hospital revealed Howson had a blood alcohol content of .32%. He was transported to the Knox County Jail where he continued to be uncooperative.
Arrested and Charges:
Ron G. 

Howson

, 51, Sullivan, IN
Driving While Intoxicated, Class A Misdemeanor
Battery with a bodily fluid on a Law Enforcement Officer, Class 5 Felony
Intimidation of a Law Enforcement Officer, Class 6 Felony
Disorderly Conduct, Class B Misdemeanor
Arresting Officer: Trooper Tanner Hurley, Indiana State Police