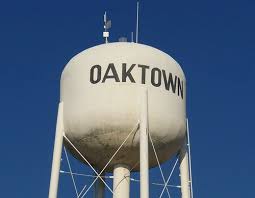 The Indiana Department of Transportation announces the opening of the Median U-turns in Oaktown, and the closure of the existing crossovers.
Today contractors opened the new Median U-Turns at the intersections of U.S. 41/Old U.S. 41 and U.S. 41/Freelandville Road. Motorist using Freelandville Road and Old U.S. 41 will make a right hand turn onto U.S. 41, and proceed to the designated u-turns to make their left hand or straight movements.
Once the U-Turn movements are open to traffic, the existing median crossovers at both locations will be permanently closed and removed. Work is scheduled to be substantially complete later this month with the project scheduled for full completion by mid-September. The project began in June 2019.
About Median U-Turns
Nationwide, statistics show a more than 50 percent decline in crashes where Median U-Turns are installed. Fatal crashes decline by as much as 85 percent.
In June 2015, INDOT opened its first Median U-Turn intersection at U.S. 41 and State Road 114 in Northwest Indiana. From 2008-2015, the intersection averaged four crashes a year with almost 40% of those reported as injury crashes, including one fatality. In the first year of operation for the Median U-Turn, the intersection experienced one minor crash, and no injuries or fatalities.
In 2011, INDOT widened U.S. 231 in Spencer County to four lanes, and for the first three years, there were at least four deaths and nine injuries at the intersections with S.R. 62 and S.R. 68. Since the intersections were converted to Median U-Turns in the summer of 2016, no serious injuries or fatalities have occurred at either location.
You can read more about Median U-Turns at https://www.in.gov/indot/3660.htm.
INDOT urges drivers to slow down and stay alert near crews.