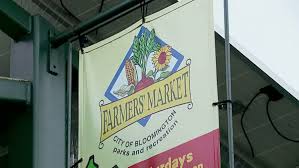 (NETWORK INDIANA)   There will be some new rules for Bloomington's farmers market when it reopens this weekend.
Mayor John Hamilton discussed the new rules in a video announcement Tuesday.
"We are enhancing safety at the market, with video monitoring, police officers, new volunteer ambassadors, altered traffic patterns in the vicinity, and other steps," Hamilton said.
The city closed the market two weeks ago after a protester accused a vendor of being a white nationalist.
"During the two week pause, we listened to hundreds of caring, committed local voices," Hamilton said. "We gathered advice from national experts, and studied our options under the Constitution and laws."
The new rules for the market create a free-speech zone where people can protest or hand-out political flyers. Hamilton said the city will continue to work on ways to improve the market for next season.