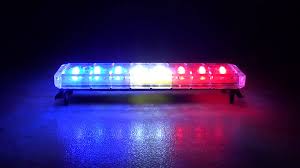 -Sunday, Thomas Dizney of Washington arrested for two counts of Operating While Intoxicated including OVWI Resulting in Injury.  No bond was set.
-Marco Luna Perez, 28 of Washington was arrested Sunday on a Petition to Revoke a Suspended Sentence for Maintaining a Common Nuisance.  Bond was posted.
-54-year-old Daniel Purdue of Montgomery was arrested Saturday on a Petition to Revoke a Suspended Sentence for Dealing Meth.  No bond was set.
-Washington Police conducted an investigation on Saturday and charged 32-year-old Luis Amaya Martinez with Possession of Meth.
-Darbi Grannan, 46 of Odon was arrested Saturday for Operating While Intoxicated with a Controlled Substance.  No bond was set.
.  The Washington Police Department arrested 50 year old Jade Sorrells of Washington for possession of meth and paraphernalia.  Bond was set at 25 hundred dollars.
-54 year old Robin Knepp of Loogootee was booked by Odon Police overnight on a charge of operating while intoxicated.
-54 year old Rusty Halbert of Washington was also booked into the security center for operating while intoxicated, being a habitual traffic offender, obstruction of justice, possession of marijuana, and possession of a controlled substance. That arrest was made Friday
-44 year old James Sisco was charged late Friday night with one count of battery.
–62-year old Brenda Fields of Loogootee was charged Friday with failure to appear on a charge of battery resulting in bodily injury.  Bond was set at two thousand dollars.
-An investigation took place Sunday at Daviess Community Hospital when personnel there called authorities.  A deputy was request to talk to someone in the lobby who had jumped out of a moving vehicle.  That was in the 6-am hour on Sunday. 
-Just after 7 on Sunday there was an accident reported at US 50 and Cannelburg Road.
-A resident on Adaline Street in Elnora reported returning home from church at Noon on Sunday and finding their home and been broken into and ransacked.
-There was a report of a car and bicycle accident about 8:40 last night on 57 near Mi Pueblo; however the incident was not an accident, but rather a medical run involving a person having a seizure.
-Saturday at just before 8-pm there was a hit and run accident reported on 725 East at Montgomery.  A vehicle sustained front end damage after hitting another car and leaving the scene.
-There was a hit and run reported at State Road 57 and Main at 9:35-pm Saturday night in Washington.