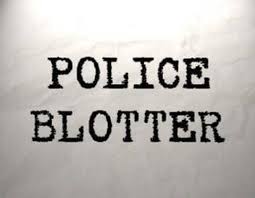 -45-year-old Ryan J. Potts of Washington was arrested after a Washington Police investigation. He's charged with Possession of a Schedule 2 Controlled Substance Bond was posted.
-A Muncie, IN man was jailed in Daviess County Monday for Intimidation. The charge stems from warrant. Bond was set at $100,000 for 31-yeawr-old Antonio D. Hart.
-A Vincennes man was arrested on a warrant for Failure to Appear for Operating While Intoxicated with Endangerment.  23-year-old Adam C. Small posted bond.
-Mara B. Koontz of Washington was arrested on a warrant for Failure to appear for Driving While Suspended.  Bond was posted.
-Emergency personnel responded to at two vehicle accident on I69 at mile marker 76 yesterday just after 9-am.    One lane was shut down.  Air Evac was called to respond to the crash.  Southwest Medical, Madison Fire, Elnora Fire and The Daviess County Sheriff's Department were all on scene.
-The Washington Township Fire Department responded to a two vehicle accident on State Road 57 and County Road 300-South at 2:42-pm Monday. There were no injuries.
-Washington Police investigated a report of a breaking and entering at property on Grand Avenue. That was reported at around 7:30 last night.