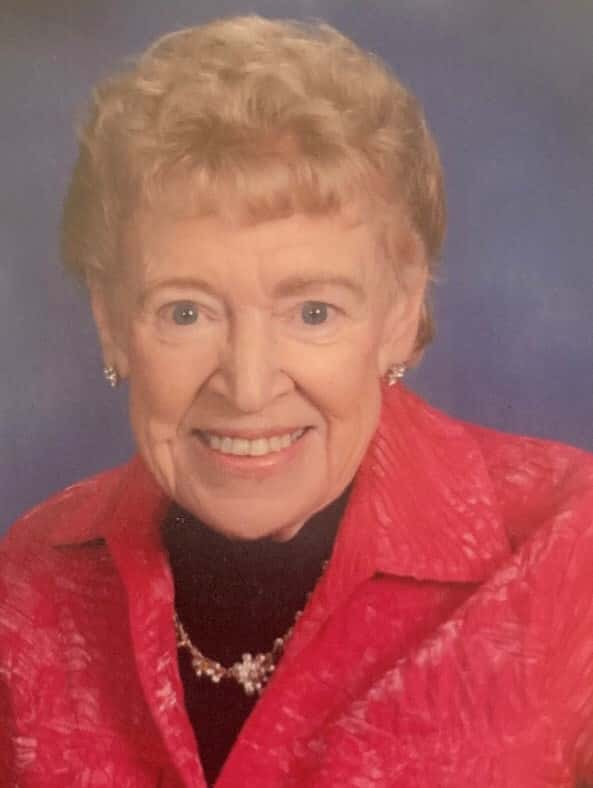 Betty Jo (Pahmeier) Todd, 86, formerly of Decker, passed away on July 5, 2019 at the Life Care Center of Estero, Florida.
She was born September 17, 1932 in Decker, Indiana to Orval and Erna (Ellerman) Pahmeier.
In her early years Betty was a beautician and owned a beauty shop in Decker, Indiana where she lived with her husband, Charles and five children. They were members of St. Peters Lutheran Church. She later moved to Oakland City where she became a florist and owned and operated "The Olde Towne Florist." Betty and Charles were married 40 years and after his death, Betty moved to Florida and became a certified health caregiver and took care of the elderly until she was 75. She was a member of the First Church of the Nazarene in Fort Myers where she enjoyed singing in the choir for many years. In her spare time, she loved to play cards, read, crochet, and cook for and spend time with her family. Betty was most proud of her family and she enjoyed telling everyone how many children, grandchildren and great-grandchildren she had.
Surviving are her children. Terry Todd and his wife Mary of Oakland City, Ted Todd and his wife Marilyn of Naples, Florida, Charles Todd and his wife Patty of Ft. Myers, Florida, Joe Todd and his wife Sandy of Ft. Myers , Florida, and Cathy Sink and her husband Rick of Fort Myers, Florida; a sister, Mary Genge of Buffalo Grove, Il; 23 grandchildren, and 18 great grandchildren.
She was preceded in death by her parents; and her husband, Charles Irwin Todd Jr. whom preceded her on May 10, 1991.
Graveside services will commence at 1:00 pm Saturday, July 13, 2019 at St. Peter Lutheran Church Cemetery with Rev. Nathan Rastl officiating. Friends may visit with the family from 11:00 am until the time of the graveside service at the St. Peter Lutheran Church. Gardner-Brockman is honored to serve the family of Betty Jo Todd.