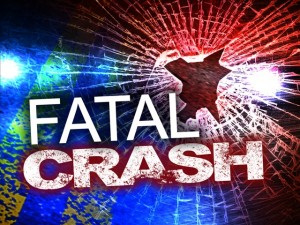 A vehicle traveling at a high rate of speed went off of I69 Saturday which resulted in the death of a Tennessee woman.
        The Daviess County Sheriff's Department reports the passenger vehicle was northbound near the 57 mile marker at 3:04 Saturday afternoon.  The car hydroplaned on the wet road and went off of the road on the east side, down an embankment, hit a concrete structured and came to rest inverted in a ditch.
        The driver, 27-year-old Chelsey Y. Herell of Clarksville, TN was taken to DCH and later pronounced dead.   A passenger, 30-year-old Ron A. Trotter also of Clarksville, TN was taken to the hospital by a private vehicle and treated for injuries.