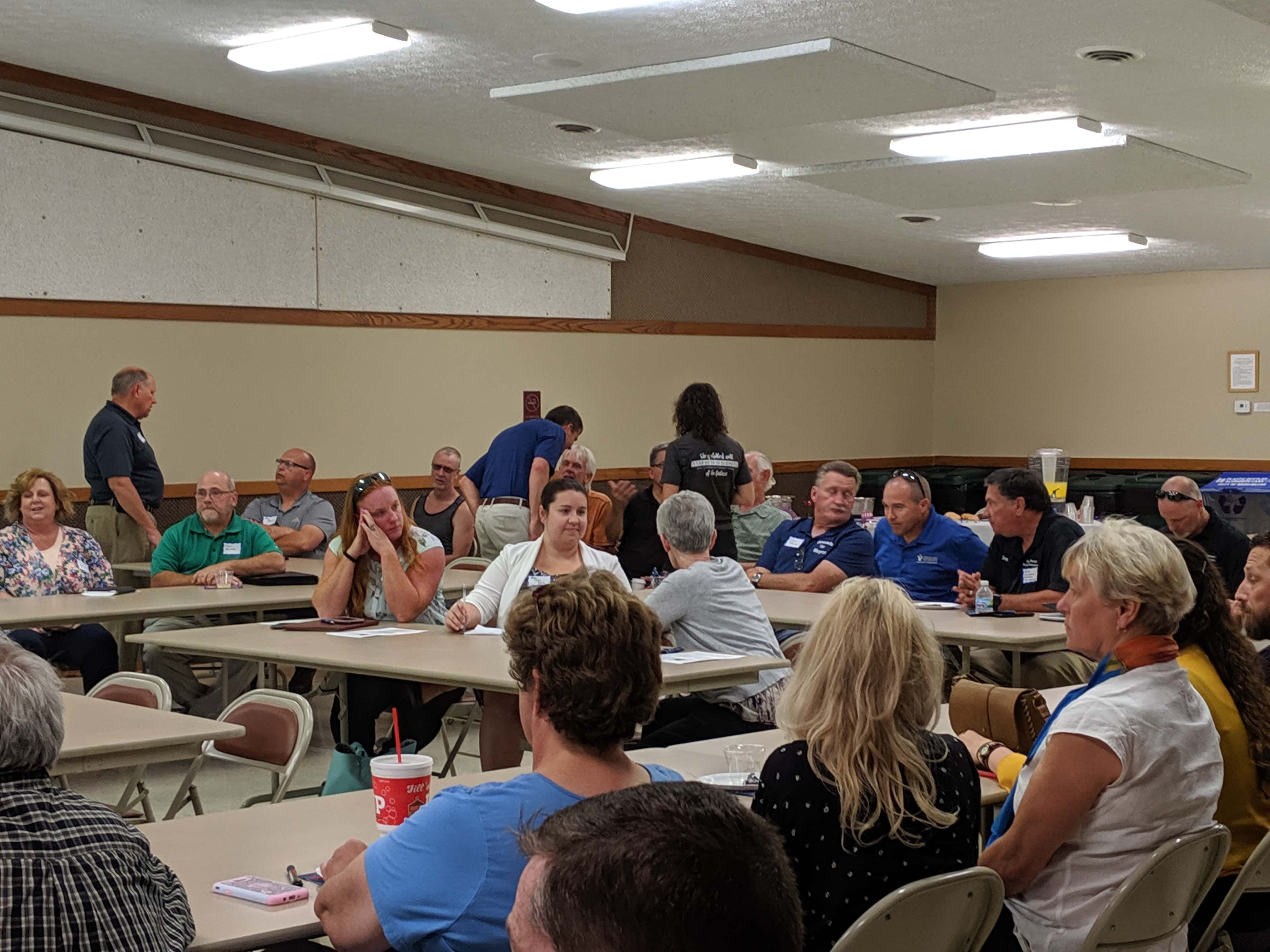 A larger than expected crowd attended the Daviess County Economic Development Corporation Community  Town Hall at Washington's Eastside Park Community Building on Tuesday evening.  Held in conjunction with the Stellar Group, the MEK Group, and K-Global, the town hall was the first of two scheduled as part of the application process for Regional Opportunities Initiative's   Community  Initiative.  It's all part of getting a competitive grant offered over an 11 county area in southern Indiana.  
          Prior to the town hall, focus groups met and community members were polled to determine the Daviess County's assets and to suggest projects addressing quality of place, workforce development and amenities. 
    Daviess County Economic Development Corporation Director Bryant Niehoff talks about the next step after the community gives its input at the round table.
            Daviess County residents unable to attend last night's Town Hall can still contribute their opinions at the second one from 4 to 6 today, at the Community Building at the Park in Odon.