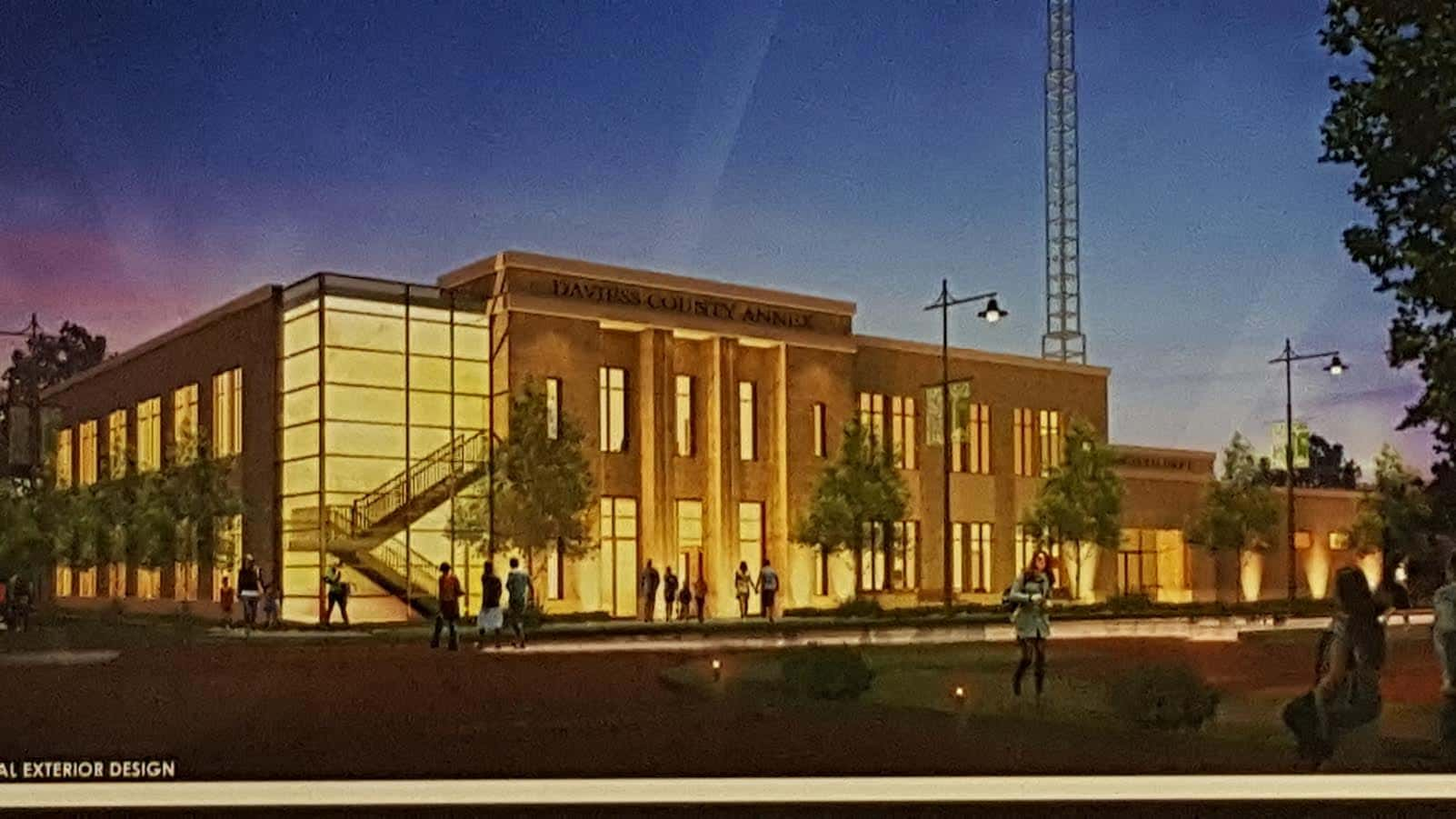 The lack of progress at the new Daviess County Government Center was the first item addressed at Tuesday's meeting of the Daviess County Commissioners, with the general contractor, Jasper Lumber, taking most of the heat. 
        Commissioner Nathan Gabhart said it seemed Jasper Lumber had become "lackadaisical".  Project Manager Michael Schapker pointed out that the completion date was originally scheduled for April 2, then moved to June 5, and complained about the lack of leadership and coordination on the part of the general contractor.  
         While work is progressing on the project, there is currently no firm completion date.  The exterior stone work on the building estimated to take, at best, up to 32 days and has yet to begin.
 –
The Daviess County Commissioners approved the County Health Department plan in establishing an Immigration Clinic.  County Health Nurse Kathy Sullender told the Commissioners the clinic would help immigrants with proper documentation to meet the immunization and health requirements to apply for permanent residency and citizenship.  Immigrants without legal documentation would not be eligible.  Also, applicants needing medical testing would have to pay cash or have insurance coverage.   Dr. Holzapple with the health department is currently seeking certification from the Federal government to provide medical supervision for the clinic.  
      In other business, the Commissioners approved contracts with the SIDC, the Daviess County Economic Development Corporation, and agreed to pay the June and July payments to Southwest Medical.   The Commissioners also agreed to changes in contracts with RQAW for the courthouse remodeling project, and with Lochmueller Group for supervision of new federal environmental regulations on the CR 900 E project.