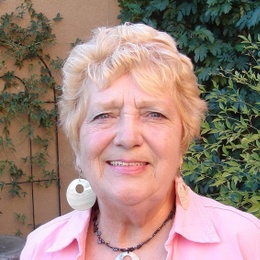 Charlotte Lucille Vowell, age 78, passed away peacefully surrounded by family at the Legends Village on June 8, 2019 following her courageous battle with cancer. Charlotte was born July 15, 1940 in Washington, Indiana to Leonard Earl Godwin and Sylvia Mae (Schooley) Godwin and they preceded her in death. She was a member of Our Lady of Hope Catholic Church.
A lifelong resident of Washington, Indiana Charlotte graduated from Washington High School in 1959. Charlotte's experience in hospitality began when she worked with her parents Leonard and Sylvia at their family owned restaurant Cottage Cafe. She also worked at the Antique and later, Tokheim. She was a devoted employee of The Moose Lodge where she was humbled and honored to be the first woman to receive the Meritorious Service Award. Charlotte was a member of the American Legion Ladies Auxiliary where for years her friends were considered as family. Charlotte loved to travel and spend time with her family. Charlotte was a beloved wife, cherished sister, devoted mother, grandmother and great-grandmother.
Charlotte married Michael Dean Smith on June 6, 1959 and he preceded her in death on December 24, 1965. Her children through Mike are Mark A. Smith of Washington, Patrick D. Smith and his husband Peter Coleridge of Toronto Ontario, Canada, Melisa D. Mozer and her husband Jim of Troy, Ohio. Charlotte married Terry A. Reel on September 27, 1967 and she and her former husband have a son Travis A. Reel of Washington. She married David C. Vowell on November 24, 1992 and he preceded her in death on June 26, 2017. Her step-children are Marsha E. Clarke and her husband John of Washington, Cheryl J. Harner and her husband Rodney of Washington. Charlotte was the oldest sister of four and is survived by her sister Sharon M. Williams and her husband Larry of Mandeville, Louisiana, brother Leonard E. Godwin Jr. "Bob" and his wife Betty of Washington, sister Nancy D. Hooten and her husband Jerry of Washington. She was preceded in death by her half-sister Nelline Sue Burch. Charlotte's grandchildren are Britnye Ponce and her husband Jojarci, Micaela Sandoval, Zachary Smith and Latheesia Hodges, Teylor Smith, Jacob Mozer, Alex Mozer, Olivia Heller and her husband John, Ben Harner, Ellie Harner, Ethan Clarke; and there are eight great-grandchildren.
The family wishes to express the deepest gratitude to the many caregivers at the Legends Village and Helping Hearts Hospice for their compassionate and loving care.
The family will be receiving friends who wish to pay respects from 4:00 until 8:00 P.M. on June 12 and 9:00 until 10:00 A.M. on June 13 at Goodwin-Sievers Funeral Home, 2020 State Street, Washington, Indiana. A funeral service will be held at 10:00 A.M. on June 13 at the  funeral home with Yvonne Evans officiating. Charlotte will be laid to rest in St. John Cemetery. Donations may be made to the American Legion Post #121. Memories or condolences to Charlotte's family may be shared online at www.goodwinfamilyfh.com.  Goodwin-Sievers Funeral Home is honored to assist Charlotte's family with her arrangements.