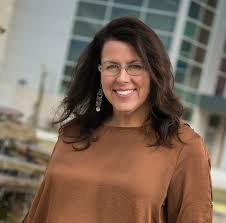 Kristi Deetz is the new Executive Director of the Vincennes University Foundation.  She was named to the post last week.  She will also be the Senior Director of Advancement for Vincennes University a newly formed position.  Deetz has for a long time been the Senior Director of External Relations and interim Foundation Director.
        In naming Deetz the Foundation's permanent director, VU President Chuck Johnson said the dual role that Deetz will now serve is the next step in a renewed relationship between the University and the VU Foundation.  He says he looks forward to working with Deetz to build on successful fundraising initiatives to enhance student success, college attainment and the reputation and strength of the university.
        This past winter Deetz played a key role in the establishment of a $4.5 million scholarship endowment from Alexandra Clark Dunn. That donation represents the largest single gift to the VU Foundation or the University.