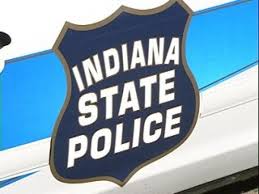 On May 28th the Indiana State Police were called to assist the Loogootee Police Department with the report of a rape.  Indiana State Police Trooper Detective Shane Staggs, responded and gathered information from the Loogootee Officer and then began his investigation.
During the course of his investigation it was discovered that Dakota Lee Browning, 26 of Jasper, IN had met the juvenile victim at a graduation party and had went to a residence in Loogootee with the victim following the graduation party. In the early morning hours of May 26th it is alleged that Browning went into the bedroom the victim was sleeping in and had sexual intercourse with the victim against her will.
Detective Staggs was able to gather enough probable cause for the Martin Circuit Court to issue arrest warrants for Browning for Rape a Level 3 Felony and for Child Molestation a Level 1 Felony.
(mugshot unvailable)