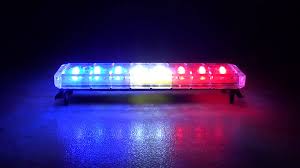 -A Washington woman was jailed Monday for Harassment.  53-year-old Barbara S. Duncan was charged by Washington Police.
-24-year-old Paige L. Simmons was served with an Out of County Arrest Warrant Monday by city police.  No bond was set.
-The Daviess County Sheriff's Department conducted an investigation Monday and charged Reimundo Perez with Possession of Meth. Bond was set at $2500.
-40-year-old Marlo Perez Hernandez was charged with Possession of Meth on Monday.  No bond was set.
-33-year-old Shane R. Hayden of Washington was charged with Possession of a Hypodermic Syringe and being a Habitual Traffic Offender.
 -60-year-old Jay T. Browning of Washington was arrested on Saturday for Operating While Intoxicated.  Bond was posted.
-27-year-old Dimitri A. Wilson of Washington was charged with Battery Resulting in Bodily Injury and Intimidation with a  Deadly Weapon.  The arrest was made on Saturday by Washington Police.
-Sheriff's Deputies charged 53-year-old Michael W. Blacker of Washington on Saturday with Possession of a Controlled Substance and Possession of a Syringe.  Bond was set at $5,000.
-37-year-old Jack D. Aishe was arrested on a warrant Saturday for Failure to appear for Possession of Paraphernalia. Bond was set at $2000.
 -Authorities took a call at 6:31 Monday morning of a vehicle hitting a mailbox at 100 North and 200 East.
-A motorist reported being hit by another vehicle at Biddinger Lane. When they got out to exchange information, the other drive left the scene.  That was reported at 8:11 last night.
-On Sunday, authorities responded to a call from Southside Avenue in Washington.  There was a two vehicle crash and one person was transported to the hospital.  That happened in the 1pm hour Sunday afternoon.
-A theft of firearms from a home on 257 was reported on Saturday.