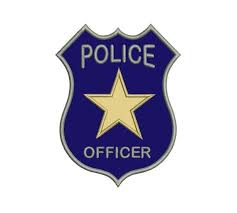 Today is Peace Officers Memorial Day and we are in the middle of National Police Week.  It's a time today to honor federal, state and local police killed or disabled in the line of duty.
          The idea of a Peace Officers Memorial Day came into effect on October 1, 1961, when Congress asked the president to designate May 15 to honor law enforcement officers. President John F Kennedy signed the bill into law on October 1, 1962. 
       According to the  Officer Down Memorial Page   on the web, there have been 42 officers die will working since January 1st this year.  18 of those were killed by gunfire.
        Since 1791, there have been 23,721 known line of duty deaths in America. 
        Also according to the page, there have been 435 Indiana police officers killed on duty since records have been kept. 246 by gunfire.  Last year, 5 of the 144 officers who died across  the nation were Hoosiers.  It was reported late last year that Indiana is now the 7th highest ranking state when it comes to officer deaths.
        Washington Police invite the public to a local memorial service and Peace Officers Memorial Day Observance to be held at 1 today at the Daviess County Courthouse.