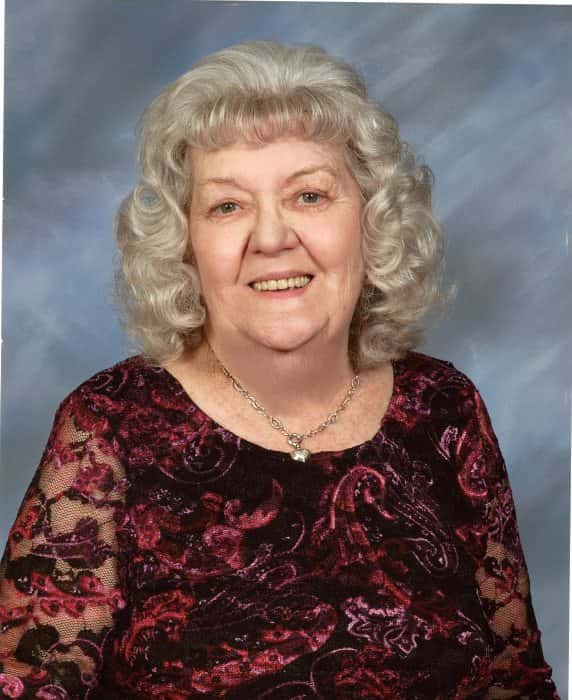 Lois Madge Britton Andis, 94, of Odon, Indiana, passed away with her loving family by her side, on Thursday, May 9, 2019 at Parkview Village in Odon. She was born on April 18, 1925 in Scotland, Indiana to Zachariah and Bessie (Ashcraft) Boling. Lois married Harold H. Britton on November 11, 1942 and after his passing, she found love again and married Loyal G. Andis on February 27, 1993.
Lois was a member of the Odon United Methodist Church, the Rebekah Lodge and was a lifetime member of the Odon VFW Ladies' Auxiliary. She was retired from RCA.
Family members left to cherish the memory of Lois include: three sons, Richard (Linda) Britton of Loogootee, Steve (Jama) Britton of Odon and Willard (Janet) Britton of Washington; two daughters, Kay (Bob) Gilles of Newburgh and Glenda (Jim) Wolford of Odon; twenty-one grandchildren; forty-nine great-grandchildren and six great-great-grandchildren.
Lois was preceded in death by: her parents; first husband, Harold Britton; second husband, Loyal Andis; great-great-granddaughter, Maggie Neiderberger; brother, Maynard Boling and sister, Anna Laura Kollmeyer.
Funeral services are scheduled for 3:00 PM on Monday, May 13, 2019 at Meng Family Funeral Home in Odon with Ashley Shurtz officiating. Lois will be laid to rest in Sugarland Memory Gardens in Washington.
Family and friends may call from 1:00 PM until time of service at 3:00 PM on Monday at the funeral home.
Memorial contributions may be made to your favorite charity in memory of Lois.
All arrangements have been entrusted to Meng Family Funeral Home in Odon. Online condolences may be sent to www.mengfuneralhome.com.