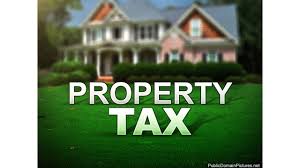 The spring installment of property tax payments is due tomorrow (Friday 5/10/19).  The Treasurer's office at the Daviess County Courthouse is open 8 to 4 today and tomorrow.   Be sure and bring your statement with you.  Taxes not paid today will incur a penalty. If you mail your payment, it has to have a May 10th postmark  Mail deposited late tomorrow may have a May 11th or later postmark and that will be considered a late payment.
        You can make credit card payments by calling 844-678-1656.  There is a user fee charged for credit card transactions.  You can pay be card online at www.govtechtaxpro.com.
        If you have questions call the Treasurer's office 812-254-8677.