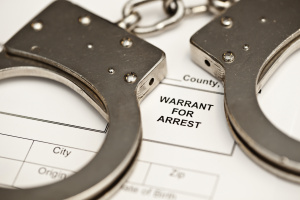 Bicknell's Police Chief Terry Stremming has been placed on administrative leave after being arrested on charges of official misconduct and battery.
Stremming was arrested Tuesday evening after an incident at the Knox County Prosecutor's office that morning. Following Stremming's arrest an emergency session of the Bicknell Board of Public Works placed the Police Chief on administrative leave.
Indiana State Police say that an unnamed Bicknell Police Officer gave a laptop to the Knox County Prosecutor's office on Monday. The State Police report says the laptop possibly contains evidence of misconduct by another Bicknell Police Officer. According to the State Police report, Stremming went to the Prosecutor's office Tuesday morning and demanded the laptop. When the investigator with the Knox County Prosecutor's office refused to give Stremming the laptop, the State Police say Stremming put his hands on an investigator with the Prosecutor's Office and tried to push her out of the way in an attempt to get the laptop.
The Indiana State Police arrested Stremming around 7:00 p.m. Tuesday at the Bicknell Town Hall without incident. He was taken to the Knox County Jail where he was released after posting bond.
The Vincennes Sun Commercial reports that Knox County Prosecutor Dirk Carnahan has not filed formal charges and the results of the investigation will be forwarded to a special prosecutor for further action. The Indiana State Police will investigate the contents of the laptop.