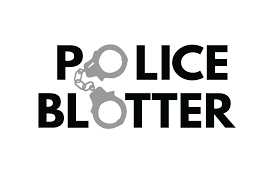 -Washington Police arrested 18-year-old Raymond D. Purcell on Sunday with Neglect of a Dependent, Criminal Trespass, Conspiracy to Commit Auto Theft, and Burglary.  No bond was set.
-30-year-old Max Rayhill of Washington was jailed on a Petition to Revoke a Suspended Sentence on Saturday.  Bond was set at $5000.
-31-year-old Andrew Foster of Washington was jailed for Possession of Meth and Marijuana on Saturday. He's also charged with Possession of a Schedule 4 Substance and Operating a Vehicle without a License.  No bond was set

-Washington Police investigated a theft reported on Woodmere Drive on Sunday.
-Washington City Police located a vehicle reported stolen from Lawrence County, Illinois over the weekend. The white Ford Truck was reported parked on Hefron Street.   The VIN number on the truck was confirmed to have been a truck stolen from Lawrence County.  The license plate on the truck returned to a Dodge Journey.  That plate check returned as a plate stolen from Vincennes.  The investigation is continuing.
-A motorist reported hitting a turkey on I69 at mile marker 54.5 late Sunday morning.  There was damage to the front headlight, grill and hood of a 2015 Sierra mini-van.
-Two vehicles collided at South Meridian and highway 57 at 11:28 Sunday morning. There were no injuries.
-A semi ran through a fence at 8:15 last night on West Oak Street.
-At 4:23 Saturday afternoon, there was an accident with injuries reported at 150-West and Old 50.  Two vehicles were involved.  The police report says one person signed a medical release at the scene and refused treatment.
-Authorities responded to an incident involving a tractor doing down a deep ravine in about 4 feet of water. That was reported on 1475 at Odon about 8:30 Saturday night. There were no injuries.