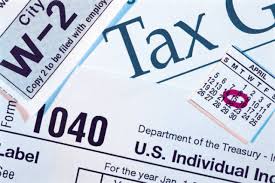 Just a reminder…Monday is April 15th….Tax Day…the deadline for filing your income taxes.
The Indiana Department of Revenue says that paper tax forms need to have a postmark no later than April 16 to be considered "on-time". But the Department of Revenue says that nearly 90 per cent of Hoosiers file their taxes electronically and can possibly wait until the last minute and get their taxes filed on time.
However, if you still are not able to file you taxes forms by the deadline you can request an extension from the Department of Revenue or the IRS. Getting and extension will push the deadline back to October 15 for Federal taxes and to November 14 for State taxes. But, remember…getting an extension only delays the deadline for filing tax papers. The taxes owed are still due on April 15th to avoid penalties and fees.