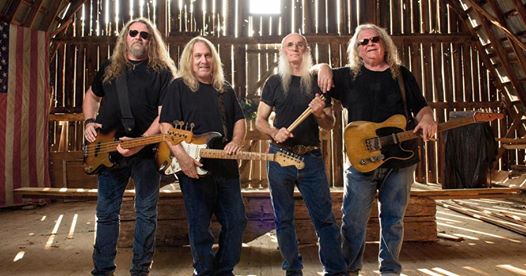 There is lots to do around the area this weekend. A big night of laughs is returning to Aces Restaurant as they welcome Comedian Brent Terhune to Washington. Terhune is a writer for the Bob and Tom Show and has appeared on many national TV and Radio Shows. He says it is a nice break to get away from the bump and grind of the daily world and come out for a good laugh…
The show starts at 8pm. Tickets are $20, and will be available at the door at Aces tomorrow night.
In Jasper, a local favorite group will come back to their roots to visit and perform for fans at the Calumet tomorrow night. The Kentucky Headhunters will be bringing their brand of Country, and Southern Rock to the stage at the Calumet for one big show. The front man for the group, Richard Young says that they love coming to this area because this is where it all began for the group 51 years ago…
The Kentucky Headhunters Show starts at 8pm at the Calumet Lake Events Plaza. Tickets are $35 and will also be sold at the door.