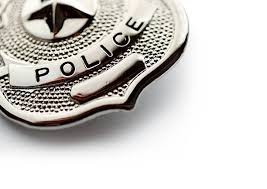 -Indiana State Police arrested Amanda J. Purdue, 32 of Washington on an Out of County warrant.  No bond was set.
-Kory D. Grover of Washington was jailed on a Petition to Revoke a Suspended Sentence for Resisting Law Enforcement.  No bond was set.  The arrest was made by Washington Police.
-The Daviess County Sherriff's Department arrested a Mitchell man on a Failure to Appear for Possession of Marijuana warrant.  Bond was posted for 43-year-old Christopher J. Latimer.
-An Odon man was arrested on a warrant for two counts of Cruelty to Animals.  36-year-old Sage T. Riggins posted bond.
-Another arrest reported Friday….the Daviess County Sheriff's Department charged 30-year-old Steven J. Davidson of Loogootee with two counts of Operating While Intoxicated including Involving Endangerment, with Resisting Law Enforcement, Battery on Law Enforcement and Disorderly Conduct.  No bond was set.
-An accident yesterday occurred at just before 9-am near Cullen Medical Center.  A motorist said their trailer came off of their truck and hit a fence.  There were no injuries.
-There was a personal injury accident reported at 4:37-pm  yesterday on Southwest 11th Street. A vehicle hit a pole. One person was taken to the hospital.