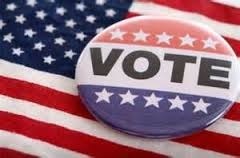 The Daviess County Clerk Janice Williams says that anyone who wants to register to vote for the first time, change an address, or make a name change for the May 7th Primary Election may do so at the Daviess County Clerk's Office until 4:00 PM, April 8th.
Williams says you can also register or make address and name changes when you renew your driver's license at the Bureau of Motor Vehicles.
The Daviess County Clerk's Office is located on the top floor of the Daviess County Courthouse and is open Monday through Friday from 8:00 AM until 4:00 PM.
You'll need to bring a photo I-D such as an Indiana driver's license, U.S. Passport, or other photo I.D. card issued by the State of Indiana or the U.S. Government.
Voters must be 18-years-old by the November 5th Municipal Election to be eligible to vote in the Primary Election.