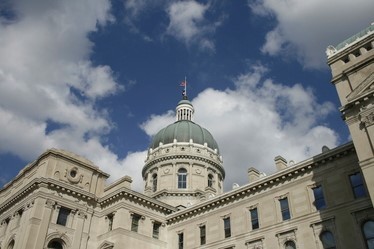 State Senator Eric Bassler of Washington has released the results of his legislative survey. 
            Constituents in District 39 were mailed or emailed the survey asking several questions about the state's budget, legalizing hemp, raising taxes on cigarettes or more.
            According to the results, cutting taxes and increasing money for schools should be the state legislature's budget priorites. 
         68% of those who responded supported giving special needs students' parents the option to use state funding for services like private school tuition and developmental therapy. 
          69% were in favor of raising the cigarette tax by a buck-fifty. 
          65% supported legalizing hemp, the non-intoxicating plant related to marijuana used for oil and fiber products.                     
          Finally, 59% opposed allowing licensed retail stores including gas stations to sell cold carryout beer Currently only liquor stores can sell cold beer. 
           You can see the survey results here.
Here is the Senator's full weekly update…
March 15, 2019

2019 Legislative
Survey Results are In

Each year, I provide Hoosiers living in Senate District 39 with the opportunity to share their thoughts and opinions on legislative topics with me through my legislative survey. My office recently calculated this year's results, which include online and mailed-in responses. Click here to view the results.

Thank you to those who took my legislative survey. These responses allow me to make more informed decisions when voting on bills in the Senate. It is my duty and privilege to represent the voices of those living in our community, and I will continue to keep the best interest of Hoosiers in mind as I consider the issues facing our state.

If you wish to provide input as session moves forward, please contact my office by phone at 800-382-9467 or email atSenator.Bassler@iga.in.gov.

March is National
Agriculture Month

National Agriculture Month is observed every March to recognize the vital role agriculture plays across the country and in our local communities.

Agriculture has a rich history in Indiana, and it contributes an estimated $31.2 billion to our state's economy each year. Indiana is also the 10th largest farming state in the nation, with 56,800 farming operations.

My colleagues and I continue working hard to support Hoosier farmers. Click here for information on legislation moving through the General Assembly that supports agriculture initiatives.

It was a pleasure to welcome residents of Owen County to the Statehouse to honor the county's bicentennial, which was celebrated earlier this year. I recognized them with Senate Concurrent Resolution 9 before the Senate.

Share Your Thoughts
on Legislation


Getting your input on issues that affect our community and state is important to me. I encourage you to join me this weekend at either of my town halls to discuss legislation moving through the General Assembly and share with me your thoughts on different matters.

Owen County Town Hall

When: Saturday, March 16,
at 7:30 a.m.

Where: Owen Valley Christian Fellowship, 338 State Highway 43 in Spencer

Clay County Town Hall

When: Saturday, March 16,
at 10 a.m.

Where: Volunteer Fire Department, located on Center Street in Cory

Beware of Phishing Schemes

The Indiana Department of Revenue advises taxpayers to beware of phishing schemes this tax season, as scammers attempt to steal personal financial information, including tax returns.

Click here to learn more about phishing schemes.