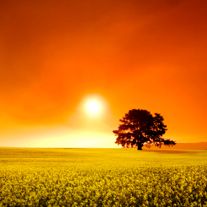 James William Ivey age 81, of Shoals, passed away at his residence on March 12, 2019.
He was born August 10, 1937 in Harlan County, Kentucky to Arthur W. and Della May (Ivy) Ivey. He married Vera Janice Osborn on May 23, 1968 in Shoals and she survives.
He was a member of the Dover Hill Christian Union and retired in 2001 from Jasper Laminates.
He is survived by his wife, a son, Richard Brian and Charla Ivey of Shoals; grandchildren, Kayla and Kevin Nabors of Cross Isle, Michigan, Timothy and Koda Ivey of Shoals, Jacob Ivey of Shoals; great-granddaughters, Aaralyn Nabors, Finley Grace Nabors, Chole Ivey, Jake Ivey, Damien Ivey, Zayden Ivey; three sisters, Nadine Thompson of Austin, Glenda Porter of Bedford, Diane Hunt of Bedford; brothers, Kenneth Ivey of Bedford, Tom Ivey of Shoals and Tony Ivey of Mitchell.
Preceding him in death are his parents, two sons, William Jason Ivey and William Roy Ivey; four sisters, Debbie Berry, Carolyn Willens, Ora Holland and Sue Ivey.
Funeral services will be held 2:00PM Sunday at the Queen-Lee Chapel in Shoals with Pastor Mike Schlaegel officiating. Burial will be in the Hickory Ridge Cemetery. Visitation will be Sunday 11:00 AM until the time of service.
The Queen-Lee Chapel of the Thorne-George Family Funeral Homes in charge of the arrangements.
To send flowers or a memorial gift to the family of James William Ivey please visit our Sympathy Store.