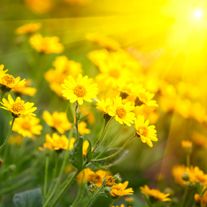 Mary E. Phillips age 69, of Loogootee, passed away at her residence Monday, March 11, 2019.
She was born January 6, 1950 to Lloyd and Henrietta (Greer) Evan in Plymouth, Indiana. She married Joseph A. Phillips on September 9, 1969 in Loogootee.
She was employed by Federal Mogol in Leiters Ford, Indiana.
Survivors include, her husband; children, Lila J. (Jerry Jr.) Allen of Loogootee, Lloyd E. Phillips (Wilma Neace) of Rochester, Indiana; Linda R. (Larry) Allen of Vincennes, Annetta M. (Jerry Jr. "Hairball") Walters of Winamac, Indiana; five brothers, Lloyd "Pike" (Peggy) Evans, Roger (Coleen) Evans, Orville Evans, Robert (Sheila) Evans, Charles (Sue) Green, Patrick (Naomi) Evans, two sisters, Rebecca Gardener and Becky "Candy" Beatty Brodner.
She is preceded in death by, her parents; sisters, Bonnie Lou Deaton, Gloria Jean Cox and a great granddaughter.
Services will be 1:00pm Saturday at the Mt Zion Church with Bro. John Simmons officiating. Burial will be in the Mt. Zion Cemetery. Visitation will be 11:30am until the time of service at the church.
The Queen-Lee Chapel of the Thorne-George Family Funeral Homes is entrusted with the arrangements.
To send flowers or a memorial gift to the family of Mary E Phillips please visit our Sympathy Store.