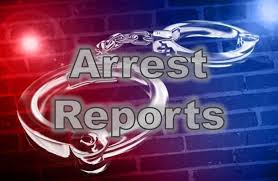 – Washington Police and the DEA arrested 38-year-old Robert E. White for Dealing in Meth over 10 grams and Possession of Meth. He was jailed without bond.  The arrest took place around midnight last night.
-Two were taken into custody last night after a 9:12pm traffic stop at Front and Morton Streets. Washington Police arrested   33-year-old Ashley D. Julian of Paris, Illinois for Possession of Meth and Paraphernalia.  Also arrested was 39-year-old Bryan McIntire of Vincennes for Maintaining a Common Nuisance. 
-A Washington man was jailed yesterday for Operating While Never Receiving a License and for Possession of Marijuana.  No bond was set for 33-year-old Gabriel Ramos. The arrest came after a traffic stop at 2:17-pm on Northwest 6th Street.
-Brittany Glosser, 26 of Washington was picked up on an Out of County warrant Monday.
-Oakley R. Phillips, 33 of Washington was jailed for Termination of Community Corrections. 
—
Also on the Police Reports…
-There was a car/deer crash at 8:42 yesterday morning on 500-East at Montgomery.  No injuries.
-Authorities responded to an accident reported at 1:15 yesterday afternoon on Troy Road. There were no injuries.