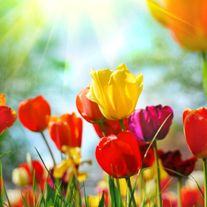 Mable A. Akles age 77, of Shoals, passed away at her residence on March 9, 2019.
She was born October 18, 1941 in Martin County to Frank and Clara (Sheetz) Wilcoxen. She married Joseph Larry Akles on August 6, 1960 and he preceded her in death December 23, 2018.
Mable graduated Shoals High School and was retired from The United Postal Service Shoals Post Office. She was a past member of the Toastmaster Club, and was an avid reader, artist and writer. Mable was a devoted wife and loving mother who will be greatly missed.
Surviving are two sons, Larry Joseph "Joe" Akles and Kevin James Akles, both of Shoals; one daughter Natalie Ann (Tim) Sargent of Winchester, Virginia; one grandson, Tanner Akles of Loogootee; one brother, Leland Wilcoxen of Shoals and sister in-law, Ruby Wilcoxen of Shoals.
She is preceded in death by her parents, husband, one brother, Gerald Lee Wilcoxen; and sisters, Bonnie Davis, Ruth Hunt, Wilma Davis, Virginia Brown, Bernice Morris and Ann Vaught.
No services are planned.
The Queen-Lee Chapel of the Thorne-George Family Funeral Homes is in charge of the arrangements.