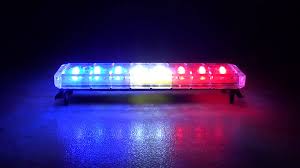 -James R. Stone of Washington was arrested for Possession of Meth and Intimidation on Tuesday. The investigation was made by Washington Police.  The 38 year old Washington man was booked into jail without bond. Stone was arrested after city police were called to an East National Highway address to investigate a report of a man trying to gain entry into vehicles. 
-A Washington man was arrested on a warrant for Residential Entry.  45-year—old Steven R. Geary of Washington was booked into the security center Tuesday on a $2500 bond.
-Vincennes Police confirm a mugging was reported near the Huck's on Washington Avenue overnight.  The incident remains under investigation.
-Daviess County Emergency personnel and Southwest Medical responded to an accident reported from 3007 East US Highway 50 at 2:15 yesterday afternoon.  Two people were reported to have signed medical releases at the scene.  Crews were on scene for over an hour.
-Odon, Madison, Elnora and Plainville departments responded to a house fire at 9937 North 1st in Odon yesterday afternoon at just past 4pm.  According to Sheriff's Department daily logs, one person was taken from the scene by ambulance and the fire marshal is investigating the fire.  The last fire units left the scene about 7:30-pm.