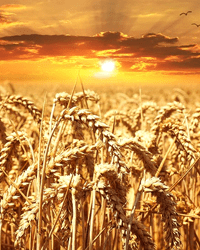 Michael Keith Frederick, 58, of Petersburg, passed away January 4, 2019 in Jasper. He was born March 20, 1960 to Donald Ray and Maebelle Frederick in Washington, IN. Mike worked many years for Indianapolis Power and Light as a lab technician. He had a life long passion for farming.
Mike is survived by his wife, Patty Frederick of Petersburg; sons, Jamen (Megan) Frederick and Alec Frederick of Petersburg; mother, Maebelle Frederick of Petersburg; brothers, Brian and Dean Frederick; sister, Jeanine (Jason) Craig. He is preceded in death by his father, Donald Ray Frederick and his brother, Steve Frederick.
Services for Mike will be held Wednesday, Jan. 9 at 11 AM at the Gospel Center Church in Petersburg. Visitation will be held from 4-8 PM Tuesday, Jan. 8, at the church and 9 to time of service Wednesday morning. Pastor Rodney Fretwell will officiate. Burial will follow the service at Walnut Hills Cemetery in Petersburg. Harris Funeral Home is entrusted with care.