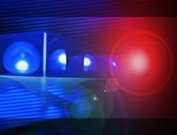 –The Washington fire Department was called to 308 Northeast 20th  Street at 2:45 on Sunday afternoon. 
       A neighbor reported smoke from a shed and called the Fire Department. 
        The fire was contained within minutes with damage limited to the shed and no injuries.
–
-A Washington man was jailed Saturday for Possession of a Hypodermic Syringe.  23-year-old Michael J. Heuser's bond was set at $2500 and bond was posted.
-23-year-old Nathanial Walls of Washington was jailed Saturday of Unauthorized entry to a Motor Vehicle, Theft and Resisting Law Enforcement.  No bond was set.
-There was a two vehicle accident at 200-West and Old US 50 at just before 5pm Saturday.  There were no injuries.
-There was a car/deer crash on I69 at the 72 mile marker at Plainville at 7:10 Saturday night.
-A vehicle was reported to be in a ditch on State Road 257 South of Washington Saturday night at 10:17-pm.  The Sheriff's Department, Washington Township Fire Department and Southwest Medical responded.