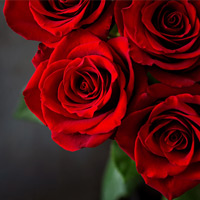 Hildred Harshaw, 81, of Loogootee, passed away at 6:25 p.m. Sunday, December 2, 2018 at Loogootee Healthcare and Rehabilitation Center.
She was born February 19, 1937 in Loogootee, Indiana to the late Clyde and Madge (Morris) Swayze.
Hildred was a member of the American Legion Post 120 Ladies Auxiliary. She loved spoiling her grandchildren and great-grandchildren. She was always taking care of others until her health would no longer allow her to do so.
She was preceded in death by her parents, Clyde and Madge (Morris) Swayze; brothers, Loren, Hubert and Richard Swayze; sisters, Elizabeth Trambaugh, Merledean Henry and Dorothy Souerdike.
Hildred is survived by her husband of 60 years, Waldo Harshaw of Loogootee; children, Kim (Ray) Hopkins of Loogootee and Matt (Kelli) of Washington; grandchildren, Sabrina (Brock) McMillen, Cassie Hopkins, Heather Harshaw and Hannah Harshaw; great-grandchildren, Madelyn, Jackson and Greyson McMillen; sister, Barbara (Paul) Eichmiller; sister-in-law, Phyllis Fox; several nieces and nephews.
Funeral services will be conducted at 10:00 a.m. Friday, December 7, 2018 at Blake Funeral Home in Loogootee.
Visitation will be held Thursday, December 6, 2018 from 4:00 p.m. to 7:00 p.m. at Blake Funeral Home.
In lieu of flowers memorial contributions may be made to the charity of your choice.
Condolences may be made online at www.blakefuneralhomes.com.