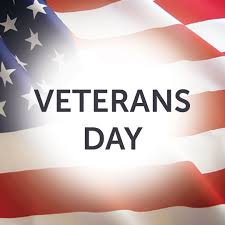 Veteran's Day is on Sunday and the Daviess County Museum will hold a program at 2-pm.
        Linda Cornelius is organizing the event….
          There's a parade Sunday at 4. Call Linda at the museum for more info on that.  On Monday the 12th the annual Veteran's Day Observance held at the Daviess County Courthouse will take place at 11-am.
———————————
Follow the link below to learn more…
Take 5 for Our Community on Veteran's Day Activities