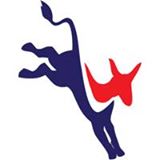 Even though Daviess County Democrats did not fare well in Tuesday's election, the county's party chair says they will continue to work and focus on the future.
     Party Chairman Ron Critchlow in a statement released yesterday, says he's disappointed. He said he knows Daviess County is a difficult county to win for Democrats but not impossible. Critchlow attributes the loss to straight ticket votes.  There were over 2,000 straight GOP votes helping to propel Republicans to 70 to 80% victories in four locally contested partisan races.
      Critchlow says his party is not discouraged adding it will take time for voters to realize his party has caring people who want to help serve their county.  He says they will focus on next year's city election and then look to 2020.