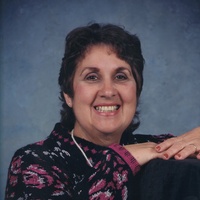 Dorothy Ann Crosby, 75, of Washington, passed away peacefully in her home on Sunday, October 28, 2018 at 10:52 AM surrounded by family.
She was born in Washington, Indiana on June 10, 1943, to Clifford and Bernice (Tinsdale) Drew. She enjoyed being a homemaker, wife, mother and grandmother and brought joy and laughter to everyone she met.
She is survived by her husband of 52 years, Danny Crosby; children, Mark Crosby of Washington, Missy (Ben) Hasenour of Washington, Toby (Tina) Crosby of Lamar and Buster (Leah) Crosby of Washington; thirteen grandchildren; four great grandchildren; sister, Lana Kay Drew of Washington and several nieces and nephews
She was preceded in death by her parents; son, Audie Reeves Crosby; grandson, Patrick Alan Fowler; sisters, Melba Jean Edwards, Margie Ela Brooke and brother, Bob Carl Drew.
A funeral service will be held on Thursday, November 1, 2018 at 10:30 a.m. at Ed Lee Mortuary North Chapel, 620 E Viola Ave, Washington, IN 47501. Burial will follow in Oak Grove Cemetery. Visitation will be from 4:00 – 8:00 p.m. on Wednesday, October 31st, at Ed Lee Mortuary North Chapel.
Memorial donations may be given to the American Cancer Society, P.O. Box 22478, Oklahoma City, OK 73123
Condolences may be sent to the family at www.edleemortuary.com