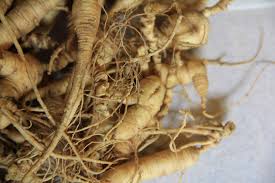 (AP) — Indiana conservation officers say they've arrested a southern Indiana man for stealing ginseng.
They say 44-year-old Charles Cole Jr. of New Salisbury contacted officers Friday to turn himself in. He faces theft charges in Harrison County. Court records don't list an attorney for him.
Officers on Oct. 10 investigated a trespassing report where a man identified as Cole was spotted on a trail camera.
They say Cole is believed to have stolen ginseng plants from that property and elsewhere. He's also suspected in stealing ginseng in Washington County.
The root of the plant is touted as an herbal medicine. Harvesting and sale are regulated . The DNR says Cole is believed to have sold at least 40 pounds (18 kilograms) of ginseng, much of which may have been stolen.