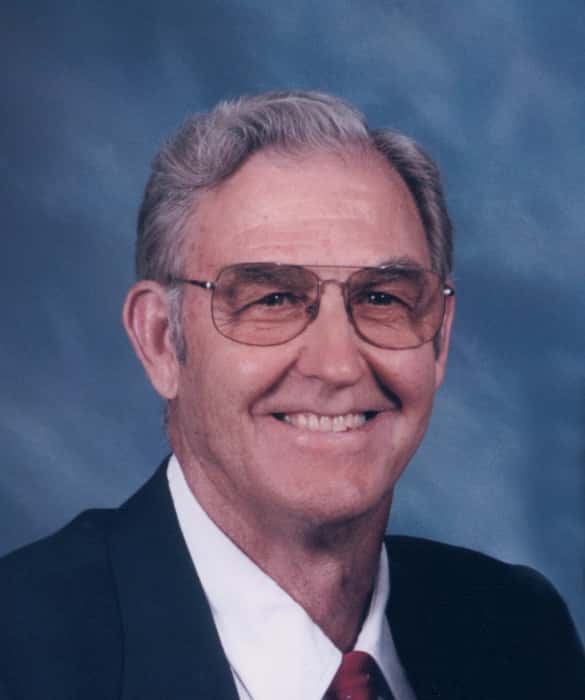 Harry Martin Bechtel, 94, of Odon, Indiana, peacefully went to Heaven, surrounded by loved ones, on Wednesday, October 24, 2018 at his residence. He was born on August 20, 1924 in Daviess County, Indiana to Elmer and Nora (Martin) Bechtel. He married Martha P. (Pearson) Flater Bechtel on December 7, 1974.
Harry was a member of the Elnora Christian Church. He retired in 1998 from the Daviess County Highway Department with 20 years of service.
Survivors include: his wife, Martha Bechtel; step-daughter, Rhonda (John) Phillips of Gleason, TN; step-sons, Mike (Lisa) Flater of Bloomfield and Roger (Gracie) Flater of Belton, TX; daughter-in-law, Cindy Bechtel of Odon, six grandchildren, six great-grandchildren, five step-grandchildren; eight step-great-grandchildren and one brother, Calvin Bechtel of Odon.
Harry was preceded in death by: one son, Donald Bechtel; three daughters, Betty Ann Bechtel, Donna Carpenter and Lena McCullough Pruett; one step-granddaughter, Cassie (Flater) Unger; three sisters, Ruth Poindexter, Grace Bechtel and Esther Thompson; four brothers, George, Herman, Fred and Raymond Bechtel.
Funeral services are scheduled for 1:00 PM on Monday, October 29, 2018 at Meng Family Funeral Home in Odon with Bro. Richard Smith officiating. Harry will be laid to rest in Elnora Fairview Cemetery.
Family and friends may call from 11:00 AM until the time of service at 1:00 PM on Monday at the funeral home.
The Bechtel family has entrusted all arrangements to Meng Family Funeral Home. Online condolences may be sent to www.mengfuneralhome.com.