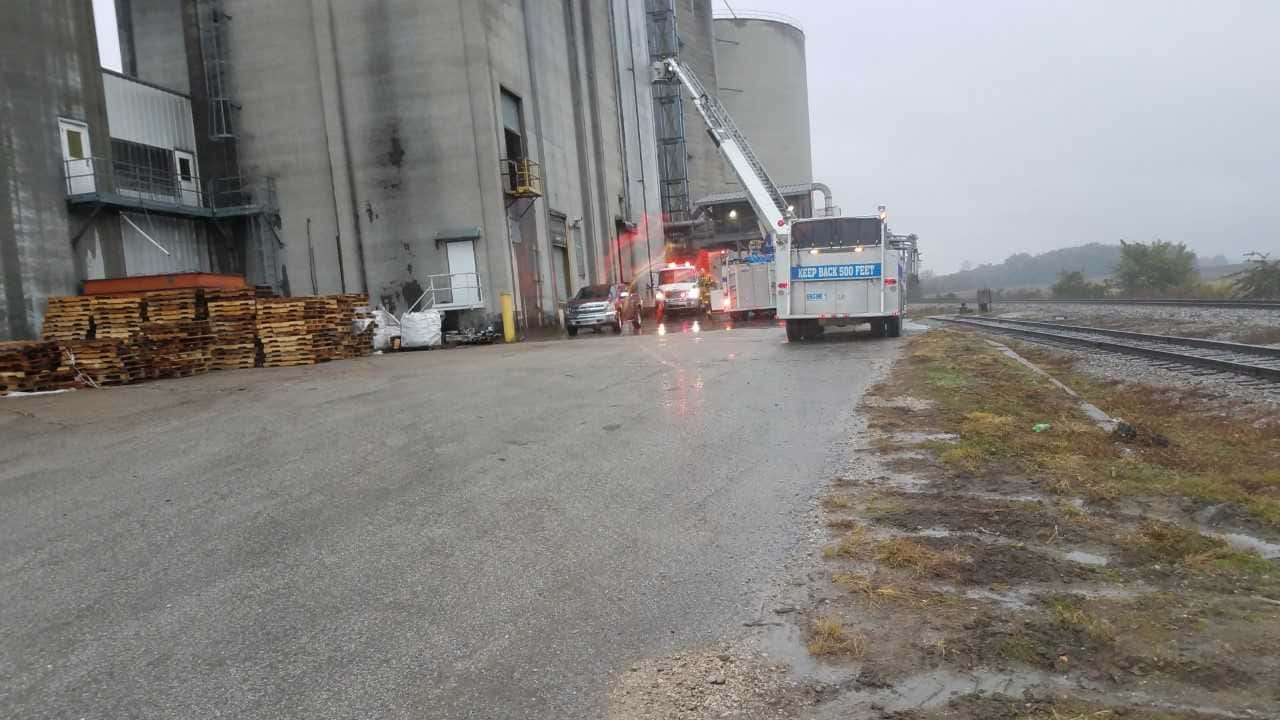 Washington Township and Plainville Firefighters responded to a smoking grain bin at the Perdue Live Production Facility.
        The call went out just after 8:30-am and additional manpower was requested about an hour later.
        No injuries were reported.  Firefighters used a ladder truck to pour water from the top of the structure.
        No word on what initiated the incident.