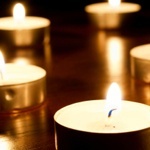 Joseph "Joe" Showalter, 57, of Washington, IN, passed away at his home on October 22, 2018.
Joe began working in logging. He then had a milk route, and later worked as a truck driver with Traylor Trucking. Joe enjoyed fishing, and spending time with his family and friends.
Surviving are his sisters and brothers, Vicki Guy and Jim Elsey, Michelle Guy, Rick Showalter and Steve Adams, and Kenny Showalter and his wife, Amy, all of Washington, IN; his former wife and faithful companion, Teresa Troup, of Odon, IN; his nieces and nephews, Brittany Chestnut and her husband, Josh, Alesha Hines and her husband, Matt, Pamela "Jeannie" Freeman and her  husband, Wayne, Amber Showalter and Andrea Schonegge, Mackenzie Showalter, Derrick Devine and his wife, Jess, and Tyler Guy; 10 great-nieces and nephews; his sister-in-law, Helen Massie of Washington, IN; and his beloved Boston Terrier, "Piggy".
Born January 5, 1961 in Washington, IN, he was the son of Albert "Pete" L. and Catherine "Jean" R. (Palmer) Showalter. His parents; his brother, Mark Showalter; and his beloved niece, Andrea M. Boes preceded him.
Friends may visit with Joe's family from 4:00 – 8:00 on Friday, at the Goodwin-Sievers Funeral Home, 2020 State Street, Washington, IN. The funeral service will be conducted at 8:00 on Friday, at the funeral home. A private family burial will be conducted at a later date.
Online condolences may be sent to the family through goodwinfamilyfh.