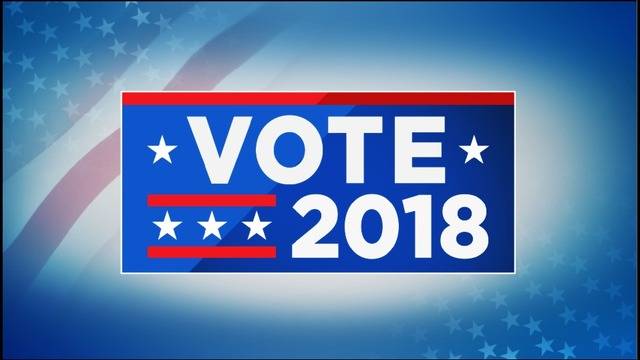 U.S. Senate candidate Mike Braun and Indiana's statewide and congressional Republican team is coming to Washington, Indiana this Saturday from  5:15-6:30 PM on Main Street as part of the Indiana Republican Party's Right Track Results Tour.
"The Right Track Results Tour is all about the contrast you see from Republicans and Democrats in this year's critical midterm election," said Kyle Hupfer, chairman of the Indiana Republican Party. "You've got Democrats like Joe Donnelly, who vote with their Washington party bosses when it's Hoosiers who need them most. And then you've got Republicans like Mike Braun, who are proven leaders that deliver results.
"The rally on Saturday will feature Indiana's local and statewide Republican team, including U.S. Senate candidate Mike Braun, Congresswoman Larry Bucshon, Secretary of State Connie Lawson, Auditor Tera Klutz and Treasurer Kelly Mitchell. The rally in Daviess County is extra special because Governor Eric Holcomb will be kicking off the rally.  Local Republican candidates will also be there.
"This is a huge event in Daviess County.  There are only a handful of places across the state that all the statewide candidates and the Governor will appear together.  All these candidates are coming here  to let the voters of Daviess County know that they are not taken for granted-that every vote counts in this election", said Daviess County Republican Chairman Jan Schuler-Hicks.
The rally will take place in the parking lot across from the gazebo on Main Street in Washington.  We will be serving tacos in a bag and hot drinks since the rally is outside.  So dress warm and come out and meet all the statewide candidates.  Everyone is welcome to attend.  If you want to be entered into a drawing to stand on the podium with all the candidates and have a special photo opportunity with all the statewide ticket, you can register at Eventbrite.com, register on the Daviess County Indiana Republicans Facebook page or call Jan Schuler-Hicks at 812-698-0076.
The tour, which runs through Election Day, will showcase that Indiana Republicans — from the Courthouse, Statehouse and White House — are delivering results for Hoosiers. Through Republicans' work balancing budgets, growing the state's workforce and helping companies create jobs, Indiana is on the right track and America is getting back on the right track.