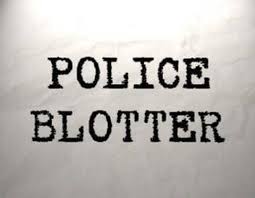 -The Daviess County Sheriff's Department arrested an Indianapolis man overnight on a warrant.  35-year-old Michael A. Taylor-Junior of Indianapolis was booked into the security center for Failure to Appear for 4 counts including Possession and Operating While Intoxicated Charges.  Bond was set at $2500.
-Sunday, 37-year-old David W. Neubert of Washington was jailed for Operating a Vehicle While Intoxicated Refusal and with Endangerment.  Bond was posted.  The arrest was made at 3:30-am Sunday after a traffic stop at West Van Trees and Northwest 2nd.
-Odon Police arrested 37-year-old Andrea J. Hollis of Odon on a warrant for Failure to Appear for Disorderly Conduct.  The arrest was made Saturday.  Bond was posted.
-A Washington Police investigation on Saturday resulted in charges of Resisting Law Enforcement, Criminal Mischief and Refusing to Identify.  No bond was set for 39-year-old Beau D. McDowell of Washington.
-Saturday, 33-year-old Gabriel Heredia-Ramos was charged with Operating While Never Licensed.  Bond was posted.  He was arrested after an officer heard a crash outside the police station at 1:40-pm Saturday.  The officer came in contact with Ramos who was arrested on the charge and he was walked over to the security center.
-71-year-old Steven L. Gray of Washington was arrested for Domestic Battery, Strangulation and Residential Entry. The arrest made Saturday by Washington Police.  Bond was posted.
-The Daviess County Sheriff's Department arrested 43-year-old Jimmy D. Eaton of Vincennes Saturday on a warrant for a Petition to Revoke a Suspended Sentence for Deception.  Bond was posted.
-At 9:25 Saturday morning, a resident of Plainville reported their 2011 gray Dodge Charger missing.  Police reports say it was found in a ditch in Knox County.  The investigation is continuing.
-There was a minor accident at 11-am Sunday at 57 and Bedford Road.  No injuries reported.
-At just before noon Sunday, another accident without injury was reported at Bedford Road and Sugarland Road.
-A tree was reported blocking the road at 1600-North and 900-East at Odon at 3-am Sunday morning.  The County Highway Department and REMC responded.
-At 4:30 on Saturday afternoon authorities responded to an accident on Jefferson Street in Washington.  Police reports say a motorist and 3 juveniles were checked out by medical personnel.  Someone was transported to the hospital.