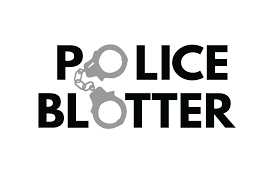 -Ricky L. Demoss of Washington was arrested by Washington Police for Operating with a Controlled Substance.  No bond was set. The arrest the result of a traffic stop on US 50 East just east of the interstate at 3:21 yesterday afternoon.
-The Daviess County Sheriff's Department charged 25-year-old Joel R. Graber of Odon with Operating While Intoxicated.  Bond was posted.
-A Washington man was picked up on a Petition to Revoke a Suspended Sentence for Burglary.  Bond for 34-year-old Zachary D. Sponn was set at $100,000.
-Two semis were involved in a collision Friday.  One hit the driver's front fender and bumper of the other. There were no injuries. That happened at a truck entrance on 200-west at 11:30-am.
-There was a two vehicle accident on I69 at mile marker 54 called in a just after 7-am Friday morning.  There were no injuries. One vehicle sustained heavy front end damage.
-An accident without injuries was responded to at 8:17 Friday morning at US 50 and State Road 57.
-A car/deer crash was reported at 10-am Friday from on 600-South east of 600-East in the Glendale/Montgomery area.
-Authorities worked an accident last night on 200-North where a truck was reported to have been in a ditch.
-A resident on Troy Road reported their mailbox blown up yesterday.