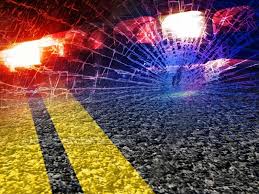 The Daviess County Sheriff's Department worked a couple of accidents Monday morning. 
        The first was called in at just after 6-am from a Washington residence on 450-South.  A vehicle was reported to have a rolled over and it had one female occupants.  She was taken to Jasper Memorial Hospital.
        The other crash happened around 8:47-am and was called in from a Loogootee address on 950-South.  A car was reported to have had heavy front end damage in that incident.