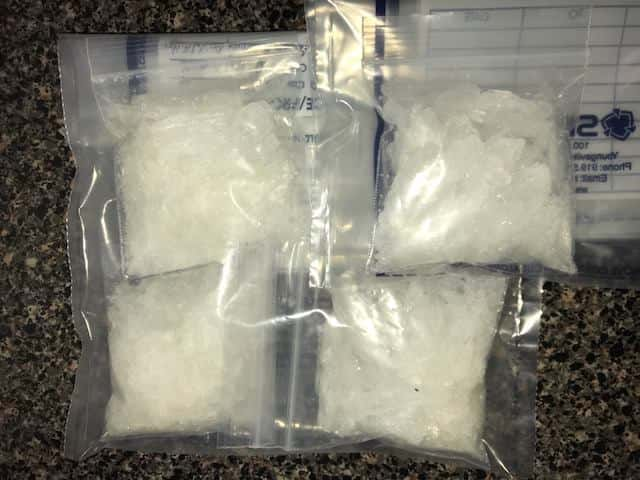 A drug arrest yesterday in Washington netted a quarter pound of meth.  That's worth $10,000 on the street.  Also Schedule 2 and 4 Controlled Substance and Paraphernalia were located in the traffic stop on I69.
        Washington Police were assisted by the DEA Task Force and State Police in stopping the Oldsmobile driven by Shawn Carrico and occupied by Oakley Phillips and David Hillger.  Police used k9 officer Drago in the investigation.  All three were arrested for Conspiracy to Deal and Possession of Meth as well as Possession of Controlled Substances and paraphernalia.  Phillips was also found to be wanted on a Knox County warrant. 
        After the traffic stop, a search warrant was served at the home of the vehicle's owner, Tiffany Sexton.  There, more meth and paraphernalia along with marijuana and firearms were located.  Sexton was then jailed for Possession of Meth and Paraphernalia.