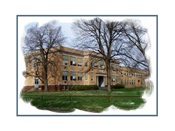 The Monroe City Fall Festival gets underway tomorrow and runs through Sunday.  Activities are happening at the Blue Jeans Center in Monroe City.
        Tomorrow is a Spaghetti Dinner at 5 which is followed by live music from Rodney Watts.
        Saturday there you can learn to paint from 9 to Noon, see a Pet Parade at 10:30.  There's a queen contest at 2 and a Variety Show at 7.  Fireworks will cap things off Saturday night.
        Sunday features a 10-am Church Service, a Fish Fry at 11:30 a Parade at 2 and the South Knox High School Band will perform at 3.
        In addition to all that there is a flea market, food of all kinds, a country store and a few rides and inflatables. 
        Proceeds go to benefit the Blue Jeans Center.